GG.Bet is a betting site that provides opportunities to gamble in several popular categories. From Esports video game tournaments to traditional sports competitions, the options to bet on are plenty. On top of that, the site offers a myriad of slots and card games, allowing players to try their luck in an online casino setting.
Boasting competitive odds, the portal invites bettors to choose their favorite type of bet and support a team or player of their choice. The selection of tournaments and bet options is reasonably high, although you could say that the site spreads itself too thin.
On one hand, the pleasant User Interface and an abundance of payment options make GG.bet an interesting service to explore. On the other hand, the site's tricky bonus system and the complex money withdrawal procedure might outweigh the positives.
Overall Rating: 3.6
Esports Selection: 4.5
Design: 4.0
Bonuses: 2.8
Payment Options: 4.4
Other Games: 3.8
Money Withdrawal: 2.5
Availability: 3.5
About
Born in 2016, the GG.Bet site is a young player in the industry of online gambling. The official portal states that its parent company is called Brivio Limited, with registration in Cyprus.
The gambling operations of the platform are licensed by yet another company under the name of Invicta Networks. That firm obtained its license for gambling in Curacao, which is important to keep in mind. We will elaborate on that in the Privacy and Security section of this review.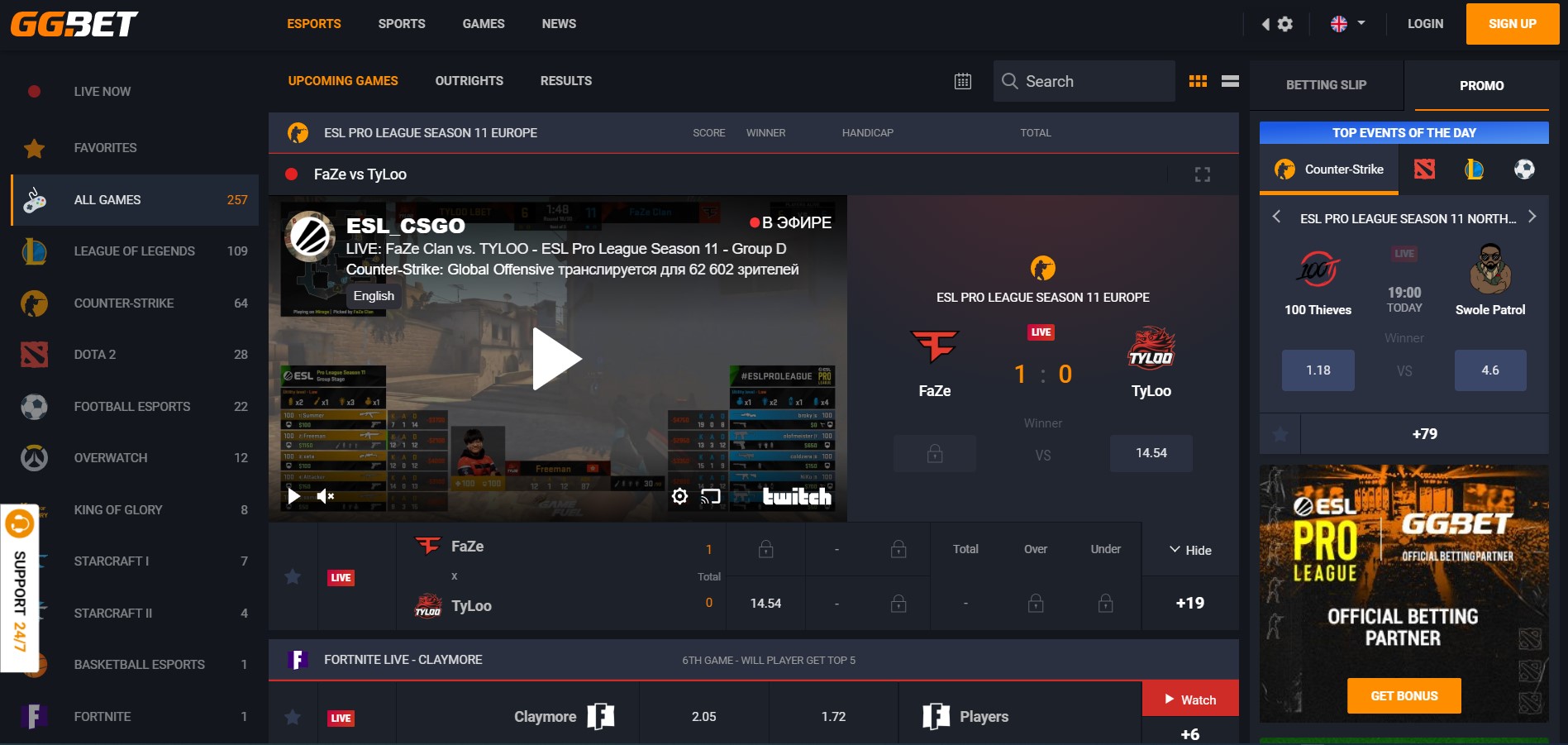 How Does GG.Bet Work?
Just like most betting websites, the process of using GG.Bet consists of a few key steps.
Account creation. Bettors go through the sign-up process and fill out the profile details.
Making a deposit. Gamblers need to put some money into their account using the allowed Payment Options.
Placing a bet. Upon selecting the gambling category, players can place a bet of any type in hopes to win money with their prediction.
Money withdrawal. This step is for lucky gamblers who want to transfer their winnings from the site to their Payment Operator.
GG.Bet Registration
The free sign-up process is made to be simple and straightforward. First, you will be asked to provide an email and a password. The website will also ask for your personal information, such as your first and last name, birth date, and even your phone number.
GG.Bet Welcome Bonus
As of now, the site does not offer a default sign-up bonus. However, if you got to the 'Terms and Conditions' page, you will find a section with GG.Bet bonus codes. Each of those is supposed to grant you a number of bonuses that match your deposit of up to 50$.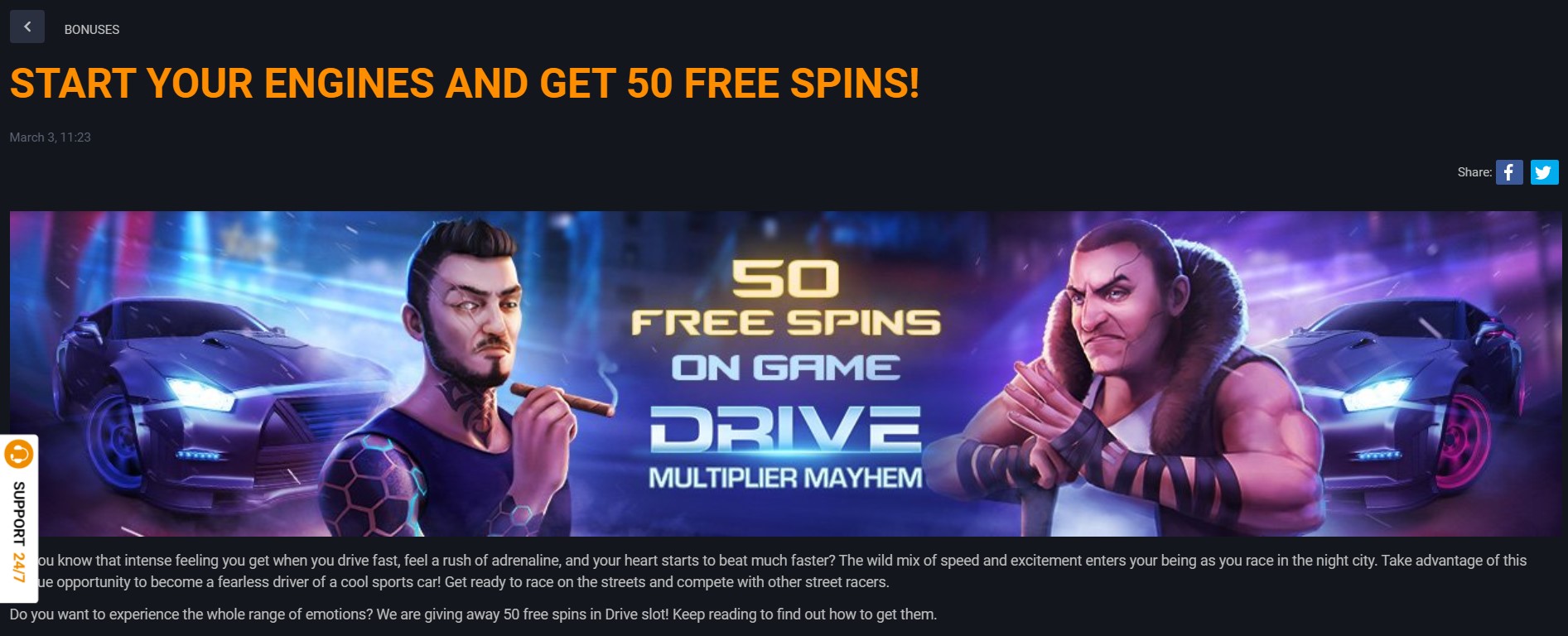 Promotions and Bonuses
Although there is no universal GG.Bet bonus, you might stumble upon some sort of promotion in their news or on the web. Be wary, however, as the terms of their use are not exactly in customers' favor.
For example, bonus money and real money are not the same things. If you place a bet with bonuses, you win bonuses. Moreover, upon winning a bet, the website does not allow conversion of more than 50 dollars' worth of bonuses into real money. Anything above that mark will be gone.
Location & Age Restrictions
All services provided by the GG.Bet site requires you to be of legal gambling age which is determined by your country's law. Obviously, the minimum allowed age is 18 years old.
According to the GG.Bet rules, if you don't comply with those requirements, your account will be suspended. On top of that, the company might pursue legal action against you.
Unfortunately, we did not succeed in finding the list of forbidden countries on the official website. Nonetheless, we have gathered a preliminary list of blocked countries in other GG.Bet reviews.
The list includes, most notably, the US and the UK, as well as European countries like Italy, France, and Spain. Gamblers from North Korea, Sudan, Syria and Iran won't be able to access the site as well.
Types of Gambling
Usually, betting sites either specialize in one category or strive to include almost every possible type. GG.Bet applies the latter model. Let's explore.
GG.Bet Esports Selection
The site's primary focus lies in Esports titles, at least that's the assumption we made based on the layout priority. GG.Bet Esports tournaments are the first thing you see when you land on the main page.
Keeping it straightforward and simple, the site offers traditional titles that can also be found on most Esports-oriented gambling sites. The games include, among other names, famous titles like CS: GO, Dota 2, Overwatch, and League of Legends.
Traditional Sports
On top of video game competitions, seasoned bettors will find an abundance of sports tournaments to gamble on. From popular sports like Soccer and Basketball to more niche categories like Bandy and Darts, the array of options is pretty impressive.
Casino Games
GG.Bet betting site also features a number of casino games. The site boasts a dedicated online casino where popular games like 'Fruit Zen' and 'Sugar Pop!' are available. Obviously, the list of titles is much broader, but it would be too lengthy for our review.
The fans of poker will likely enjoy the multitude of different poker-focused games. From 'Multi-Hand Video Poker' to 'Joker Poker', gamblers can compete with others and play their favorite game without any effort. Last but not least, the casino selection includes different types of roulettes, as well as blackjack games.
GG.Bet does not specify the provider of such games, therefore the legitimacy of the chances is hard to determine. Still, players seem to indulge in a casual slot game or a card game, especially the fans of traditional casinos.

Types of Bets
From what we found in the rules, the minimum allowed betting amount is 0.5 euros (or the equivalent in either dollars or rubles).
In accordance with the common practice in the gambling industry, GG.Bet betting types vary. Here is the info about the types that we have found on the website.
Live bets. This one is simple – you are placing a bet while the match is in progress. The bets and their odds change depending on the match's progress.
Outright bets. Basically, those are the future bets – your long-term predictions. For instance, you can make a bet on whether or not a particular player will become the MVP of a season.
System bets. This means that you place a bunch of bets that create a system by influencing each other's odds.
Ordinary bets. They are quite simple, only involving bets on one selection in a particular event.
Express bets. Here, you place a bet on the result of several events. Total odds are obtained by multiplication of the odds for all outcomes.
All-in-all, experienced gamblers who are focused on long-term predictions will find the types of bets very fitting to their betting needs. Alternatively, players who want to bet on something specific, like the first ten kills, won't feel left out either.
Payment Methods
The ways of making a deposit into your account are plenty: the list includes numerous providers, like Visa, Boleto, and PayPal. Even video game skins are accepted! However, you might encounter problems at a cash-out stage.
Firstly, the amount of payment systems eligible for withdrawal is lower. Although the options still include the most popular operators, this is sub-optimal.
Secondly, when you try to cash out your money, you might need to verify your identity. More specifically, the website will ask you to provide various documents, likely more than one.
On top of that, if you have lost a credit card that was previously used on the site, this could be a roadblock. Thing is, the support might request documents that you can't provide, thus making withdrawal impossible.
Therefore, if you are lucky with your bets but unlucky with something else, you might never receive your winnings.
Privacy and Security
Just like many betting sites, GG.Bet is licensed under the jurisdiction of Curacao, a country that does not reliably regulate gambling services. Is GG.Bet legal? Technically yes, but in reality what should be used as a safety indicator is the portal's reputation. This is because if a dispute with the operator takes place, a player is unlikely to be legally protected by Curacao. Therefore, we suggest doing your own research to answer the question "Is GG.Bet safe?".

Customer support
The site provides 24-hour support via phone, online chat, and email. If you have any questions or problems, the operators will be available day and night. Judging by the reviews online, the support is responsive and usually helpful.
Pros of GG.Bet
Provides Esports, Sports, and Casino gambling.
Ability to Deposit in-game Skins.
Live broadcast of games on the site.
Generous affiliate program for partners.
Dedicated GG.Bet app for mobile phones.
Cons of GG.Bet
Very limited bonus system.
Difficult withdrawal procedure.
Lack of a solid reputation.
Unavailable in many countries, including the US and the UK.

Conclusion
Finally, we are at the stage where a verdict is due. Is GG.Bet good? Well, the GG.Bet odds are attractive, and the gambling options are plenty, but those perks come at a cost.
Despite all the advantages, we think that the drawbacks, specifically the difficult earning withdrawal, might not be worth the risk.