Rocket League – Game Review
Some games have been gaining popularity over the years. They develop, progress, transform, gaining more and more fans, eventually acquiring the appearance of a finished product. Other games, which are created in most cases by a small group of enthusiasts, do not have the ability to slowly and confidently unwind, gaining an audience. Most of these projects die unnoticed.
But some exceptions, usually based on a simple but inherently ingenious idea, literally burst into the industry. Such games resemble an explosion; they instantly acquire cult status – within a few days after the release, a new project can already be seen everywhere. It occupies the first lines in the top sales of Steam, every second video is in the trend of the corresponding section of YouTube, hundreds of thousands of viewers follow it on Twitch.
One such project is undoubtedly the Rocket League. Another game that changed the industry and instantly became the ancestor of the genre. By the standards of a small developer studio, Rocket League was simply phenomenal success – the success was so impressive that within a year, the project became widely known all over the world, and also turned into a full-fledged e-sports discipline.
Rocket League is based, as is often the case, with a simple idea. All individual elements in one form or another appeared earlier in other projects – however, it was precisely combined all together and combined efficiently that they helped the development team make a real breakthrough.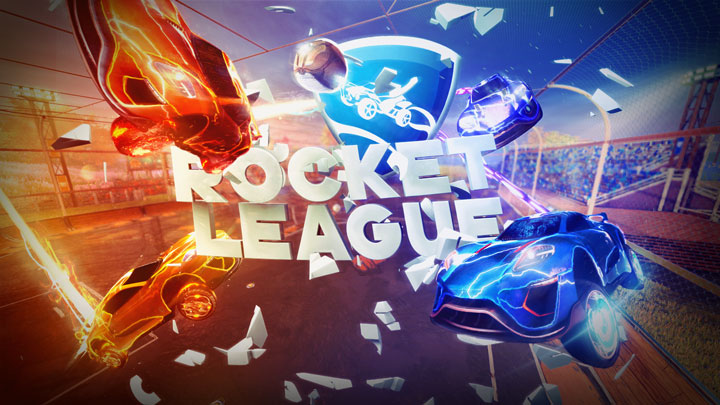 Eight players, four on each team, play soccer in toy rocket cars. Simplified football rules, an unbridled arcade game without unnecessarily difficult offsides and corners, pure drive, and tons of endless fun – that's what Rocket League is. Thanks to a bright and catchy visual style, simple and addictive gameplay, rules that are understandable even for a child, Rocket League very quickly acquired hundreds of thousands of players and tens of thousands of loyal fans.
Rocket League is used to make animated cartoons, draw comics, and organize Rocket League tournaments. Even the famous multiplayer simulator World of Tanks from Wargaming has introduced a festive mode into the game several times, repeating the rules of the Rocket League.
Matches can be played either one on one or four on four, depending on the mode selected. One of the main components of the game's success has become its compactness – a game session takes hardly more than five minutes, which is an undoubted bonus in the modern lifestyle of the inhabitants of a metropolis.
You can play Rocket League on your way to work on the subway – fortunately, the developers released a full-fledged mobile app in a timely manner. The popularity of the Rocket League impressed the community so much that the game was even included in the ESL list of esports disciplines. Where there are eSports tournaments, teams of professionals appear very soon. Rocket League tournaments, of course, are not fun for everyone, but they have a fairly large and firm community in their ideals.
Rocket League Esports
Rocket League esports are recurring. If you are looking for a discipline in which esports events occur almost constantly, replacing each other, then you should definitely try to search in a different direction. Rocket League esports is rather a conditional semi-professional character.
In addition, due to the high randomness of matches, it is extremely difficult to predict the outcome of a particular match. Esports betting on Rocket League is more of an entertainment. If you love this game, watch the big tournaments, and want to get some extra fun while watching, then betting is exactly what you are looking for.
However, despite the apparent simplicity, the gameplay of the Rocket League is much deeper than it seems. This game fully complies with the well-known principle "Easy to learn – hard to master". Professional cyber sportsmen still discover new tactics and previously undisclosed features of each car presented every year.
Rocket League Betting Season
Rocket League esports is seasonal. The Rocket League World Esports Tournament kicks off in July with the qualifying qualifiers. Live qualifications are held separately in Europe, the United States, and Australia. Based on the results of the online qualifications, the composition of the teams participating in the tournament is determined, and the playing season begins. Esports competitions are held in 4×4 format, although there are local LAN tournaments in 3×3 and even 1×1 modes.
International Rocket League Scene
Rocket League esports is extremely popular in Europe, the USA, and Australia. Unfortunately, the discipline has not yet acquired a global character – the Asian segment of eSports ignores the existence of the Rocket League, with the exception of a few small amateur teams.
Rocket League Betting Sites
GG.det

reliability 5/5
bonuses and distributions 4/5
coverage of tournaments 3/5

ArcaneBet

reliability 5/5
bonuses and distributions 3/5
coverage of tournaments 4/5

SickOdds

reliability 4/5
bonuses and distributions 5/5
coverage of tournaments 5/5
Rocket League Betting Bonuses
Promo Codes
Promotional codes are a great way to significantly increase your initial money deposit. Finding them is almost always fantastically simple – often, promo codes are generally published in the most prominent place right on your Rocket League betting website. Promotional codes are able to give you additional funds – most likely; it will be a "starting deposit", which you will not be able to withdraw until the first real account replenishment. However, to refuse a bonus, for which you don't have to pay anything at all, is at least not very reasonable.
Deposit Match And Starting Bonuses
Many large Esports betting websites are extremely interested in attracting new players – they are actively competing with each other through aggressive advertising PR and constant promotion. The result of this struggle is inevitably more and more insane starting bonuses, which are offered mainly to beginners. Not very fair to the old-timers, but a nice bonus if you're just starting out with your Rocket League betting site.
As a consequence, on many of the major Rocket League betting sites, you can find a free start-up bonus that will simply increase your deposit. Sometimes this is an increase by a fixed value; in other cases, it is a certain number of free bets, and sometimes it is a roulette wheel that randomly determines the number of prize coins.
In addition, a deposit match is a common type of starting bonus. This type of advantage involves doubling the player's first real deposit – if you add $ 400 to your account, you will receive another 400 as a gift.
Free Bets
Sometimes newbies are offered a certain number of free test bets as a gift. Their size is usually fixed, winning or losing does not matter – the rates simply expire after the result is determined. Why is this needed? To test your analytical skills or your luck in real betting without risking anything.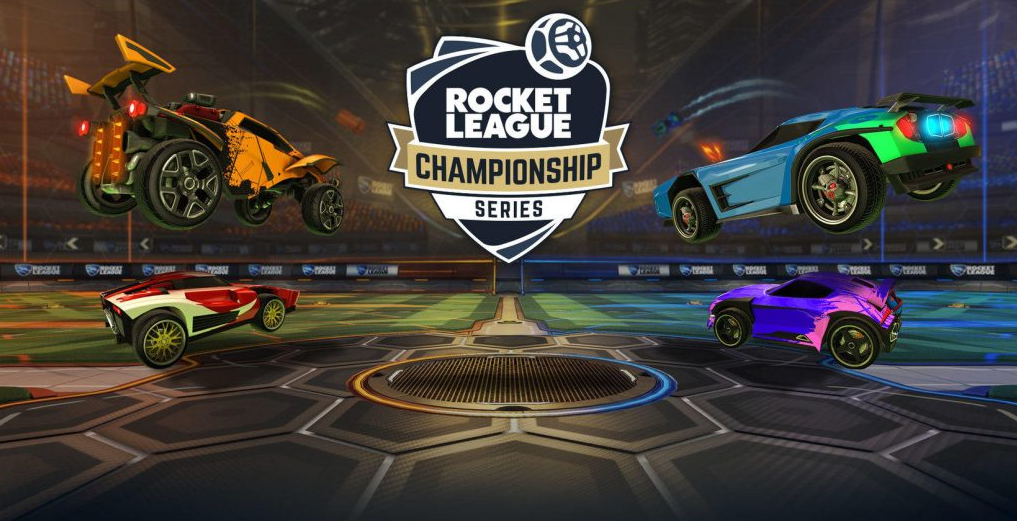 Rocket League Betting Guide – Basic Strategies
Despite its apparent simplicity, Rocket League hides several basic betting strategies that can help you place the right bet with a higher chance. The main thing is to know which factors you should pay attention to in specific situations.
Team Level
The most obvious point that cannot be ignored is the level of the team. Some teams are objectively weaker than others, and if teams from different weight categories meet, this must be taken into account. But personally, I do not recommend betting on the favorite in such situations – the coefficient is usually ridiculously small, and the risk of a potentially possible defeat always reduces the potential profit to zero. In such situations, I recommend taking a closer look at the match underdog. Weigh the risks and assess the chances of an outsider winning in accordance with the points described below.
Head To Head Analysis
Any teams have a personal history of confrontations. Some objectively weaker teams sometimes have a style developed directly against a certain stronger team. Not that this style is somehow particularly good, but even professionals always note that they are not particularly comfortable playing with this or that outsider team. If this is our case and an outspoken underdog has recorded victories over the favorite in the past, then I propose to pay attention to factor number three.
Current Form
You are probably well aware of the situation when a brilliant team in the recent past suddenly begins to lose or frankly badly conduct game after game. From my personal experience, I can note that in such cases, bookmakers usually reacted reluctantly and inhibited – the favorite team must get a really impressive losing streak in order for the Rocket League betting odds to finally swing in the opposite direction.
This can happen due to discord in the team, a new team member, an attempt to change a well-established strategy on the fly, or simply fatigue due to the abundance of tournaments recently. However, we do not really care why this happens – the very fact that the favorite in bad shape interests the analyst much more. This brings us to the next and final factor that can help you shape a winning betting strategy in esports competition.
Betting Summary
Despite the fact that the meta in the Rocket League is constantly changing, its basic shape always remains the same. Rocket League esports is characterized by a rock-paper-scissors model, which is characterized by several basic meta tactics that are especially effective against each other.
If you know the style of play of both teams, you probably know their favorite tactics. You can try to predict which style each participant will play. Rest assured that the underdog will almost certainly use his most reliable and proven style of play against the favorite. Compare this information with the results of analytics on all the previous points – and place a bet that can bring you a really impressive profit.