Team Fortress 2 – Game Review
Team Fortress 2 is a multiplayer game produced by Valve, which became the pioneer of the genre. Despite the huge abundance of clones and ideological followers in the future (such as Overwatch and Paladins), TF2 continues to enjoy well-deserved popularity among tens of thousands of fans around the world. The recipe for success turned out to be delightfully simple – a small number of bright and memorable characters with unique abilities, a dozen players in two opposing teams on the same map, and mutually exclusive goals for each team. A simple competition in which the strongest wins and, at the same time, a cooperative game in which interaction between party members is vital.
By today's standards, TF2's success won't seem so phenomenal. To appreciate it, you need to remember that this game appeared somewhat earlier than other mastodons of the gaming industry from Valve, such as CSGO and Dota2. Over time, a portion of the gaming audience has moved to more high-budget and modern clones, such as Blizzard's Overwatch. However, Team Fortress 2 still has a strong and committed fan base – not least, thanks to the internal trading system that makes in-game items real value on external marketplaces. However, more on that later – first, let's try to figure out exactly what TF2 is.
Team Fortress 2 is a cross-platform multiplayer action game that pits two opposing groups on the battlefield. Different characters with their own unique characteristics come together to win in one of the fundamentally different game modes.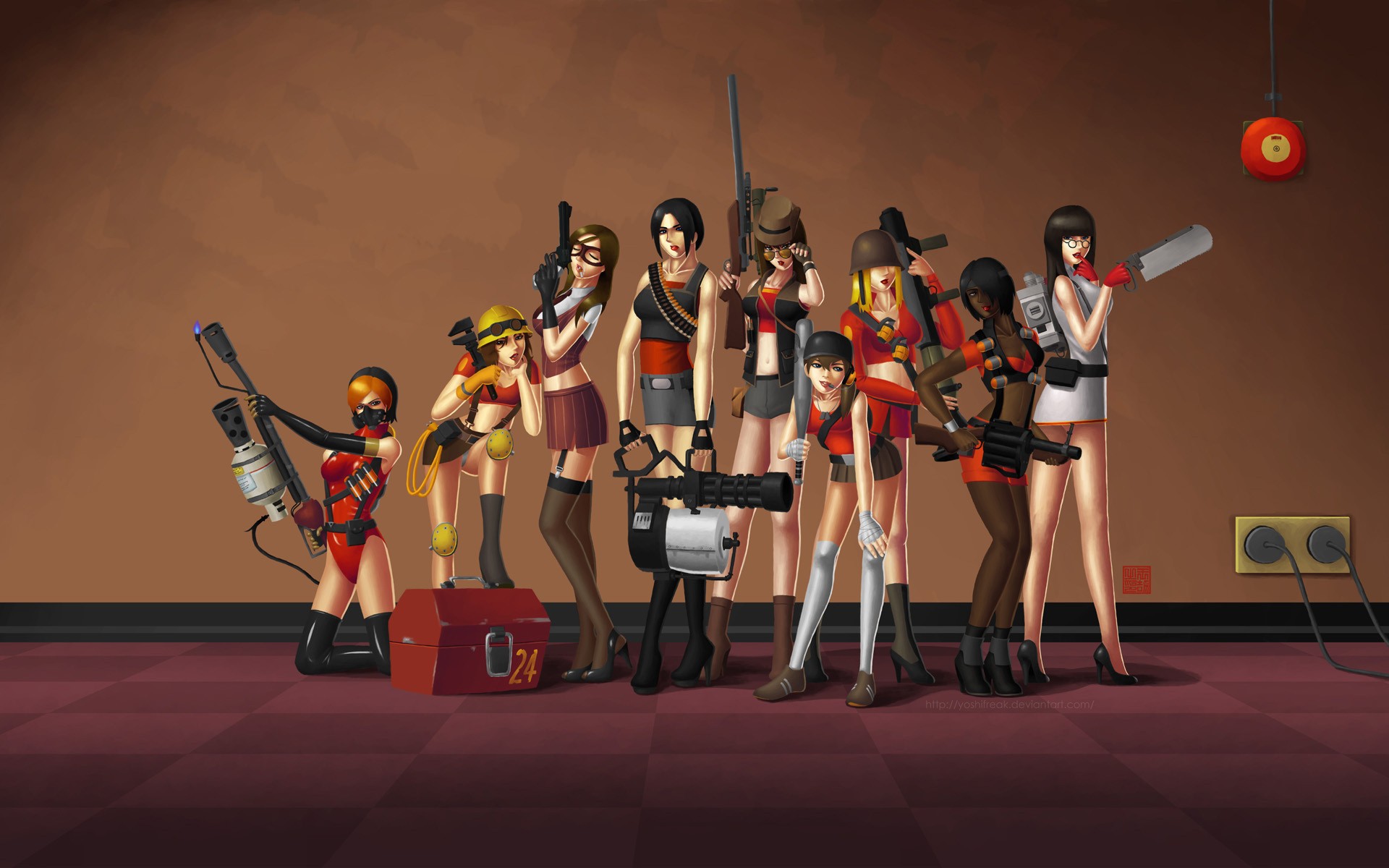 TF2 is available for PC, Xbox, and PlayStation players and is a sequel to the original Team Fortress, which was originally just a small add-on to the hugely popular Quake at the time. Have you ever wondered how many of Valve's super-successful projects in the future were created as fan spin-offs to completely different, not always even owned games? Just for the record, Dota was originally a fan map for Warcraft, and Counter-Strike was a multiplayer themed arena for Half-Life 1.
The developer has diligently accompanied TF2 after the immediate release, supplying the game with add-ons, expansion packs, new heroes, and additional in-depth content. The turning point for the development of the game was the full-fledged transition of the project to the "free-to-play" model, in which the game began to be supplied to gamers completely free of charge, while monetization occurred due to internal microtransactions.
The original storyline of TF2 is based on a confrontation between two brothers, each of whom founded their own private military corporation. Corporations constantly compete, fighting for their own gain and gaining superiority on numerous maps. Players can choose from such game modes as DeathMatch, Base Capture, Capture the Flag, and some others. There are nine unique heroes to choose from, each with their own strengths and weaknesses.
Team Fortress 2 Esports
It is difficult to compare the development of esports in TF2 with the truly popular esports disciplines such as CSGO, League of Legends, or Dota2. However, TF2 also hosts fairly large tournaments, many well-known esports organizations have their own professional teams in Team Fortress 2, and many bookmakers include TF2 in the list of positions available for betting.
The largest TF2 tournament is considered to be The ESEA – at the moment, more than 20 seasons have already been held, the prize fund in some of which can reach several hundred thousand dollars. RGL.gg is traditionally considered an excellent betting option on Team Fortress 2 – you can always count on a tournament from this company. They have been hosting tournaments of this kind for over ten years now, and it does not seem that they are going to stop for the foreseeable future.
Thus, if you have been playing Team Fortress 2 for a long time and thoroughly, you believe that you are well versed in the game and its esports component, then it's time to find out where and how best to bet on TF2.
Team Fortress 2 Betting Sites
GG.BET

service with full bookmaker functionality
giveaways, promotional codes, special bonuses for beginners
live updates of most major Team Fortress 2 tournaments

ArcaneBet

advanced affiliate program
phenomenal starting bonuses for beginners
many additional game modes

SickOdds

monitors the events of almost all esports disciplines that exist
offers bonuses separately for each game and type of Team Fortress 2 betting

Unikrn

advanced optimization and extremely ergonomic design
a wide range of ways to make a deposit
instant money withdrawal
Each of these sites is great for Team Fortress 2 esports betting, supports the integration of your Steam inventory, and allows you to place bets on the outcomes of events on a variety of popular games, including, of course, TF2.
How To Choose Website For TF2 Betting
Is Website Legit?
The legitimacy of the TF2 betting website is the first and foremost question to be answered. It is only necessary to link a Steam account and make a deposit if the selected service is verified. All modern popular services do not have legality problems; however, to be completely sure, you need to read the reviews and the license agreement. In addition, the user must be of legal age in accordance with federal law.
Deposit Methods
It is necessary to familiarize yourself with the proposed deposit methods and choose the most suitable one for yourself. As a rule, the most requested in cases of skin betting is direct deposit integration using in-game items of the Steam account, but you may also be interested in alternative payment systems or cryptocurrencies.
Withdrawal Methods
Making a deposit to an account is almost always fantastically easy. However, it does not hurt to make sure that unforeseen problems do not arise during the withdrawal process. It is recommended to carefully study the user agreement and the list of offered payment systems – the more options, the better.
Games Offered
Not all gambling services are ready to offer bets, including those on Team Fortress 2. Almost every major resource supports CSGO or Dota2, but in the case of TF2, it doesn't hurt to double-check. There are two types of bets associated with TF2.
The first and more common will offer you to turn your items from a game into a deposit, which can be used as bets in various online casinos or esports modes, even if it has nothing to do with Team Fortress 2. The second type of bet is less common when a bookmaker covers esports events on TF2, among others.
The best option would be a hybrid – one where you can use items from TF2's game inventory as a deposit and, at the same time, the service supports the corresponding TF2 esports tournaments. Fortunately, many betting sites combine both options perfectly.
Customer Support
Before you start placing bets, it is worth checking the activity and availability of technical support. The best option would be to have a full-fledged live chat with a technical support specialist 24/7. It would not hurt to read the reviews and test the speed and adequacy of the support response using the example of a trifling fictitious ticket.
Live Updates
An extremely important factor is the speed of updating the interface, as well as the promptness of accruing winnings or writing off losses. Agree, it will be extremely unpleasant not to have time to change the rate for TF2 or to make a new one due to the fact that the service does not have time to respond in a timely manner or cannot withstand the simultaneous load.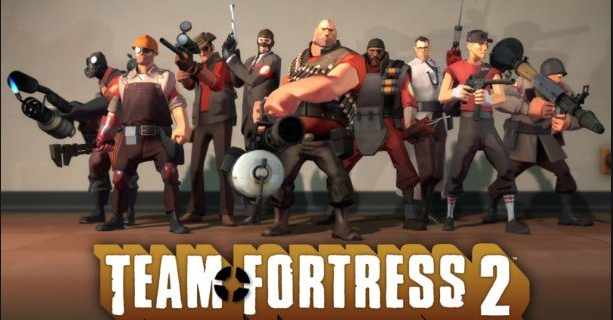 Team Fortress 2 Betting Bonuses
It can be tricky to find promo codes and bonuses specifically for TF2, but luckily there is no need to do this. The main thing to remember is that for more successful and enjoyable gambling, before starting the game, you need to get all the advantages that are possible. The more you increase your initial deposit through free giveaways, promotional codes, affiliate programs, and newbie bonuses, the more chances you will have to understand the rules of the game and start making analytically correct bets.
The most popular forms of bonuses are:
Deposit Match. An extremely common promotional or starting bonus, the essence of which is the free doubling of the first deposit made.
Free Bets. Some TF2 betting sites offer beginners a number of free bets or the so-called "starting deposit". You do not gain anything; you try your own strength in practice, and you risk nothing at all.
Losing bet refunds. Not the most inspiring bonus; however, it is he who can sometimes save you from falling into the abyss of despair. In the event of a phenomenal losing streak, some services offer players partial refunds. Nobody wants to be in such a situation, but in practice, this bonus is extremely pleasant.
TF 2 Betting Guide – Some Hints and Basic Strategies
Unfortunately or fortunately, but no one is able to win constantly. Even professional TF@ esports analysts periodically incorrectly predict the outcome of an event. Professional analysts show themselves at a distance, receiving an impressive monetary profit at the end of each, even not the most successful, season. The real art here is not to lose control of yourself, even in the process of a series of defeats. Don't make mistakes, and don't take unnecessary risks.
Current Form
The first and perhaps the main factor that you should pay attention to during betting on Team Fortress 2. A team's current form usually becomes apparent upon close observation of several adjacent matches. Competent analysis of the current form of a team is one of the best strategies for getting a chance for a really significant win.
Bookmakers are reluctant to change the Team Fortress 2 betting odds in favor of outright outsiders and with a high delay. If you see that the dark horse of the match is on top of the whole series, while the outspoken favorite suffers from discord and miscommunication, then you should not miss this chance. Most likely, on the Team Fortress 2 betting site, you will find the usual odds in favor of the obvious favorite – and this state of affairs will continue until a convincing outsider win streak.